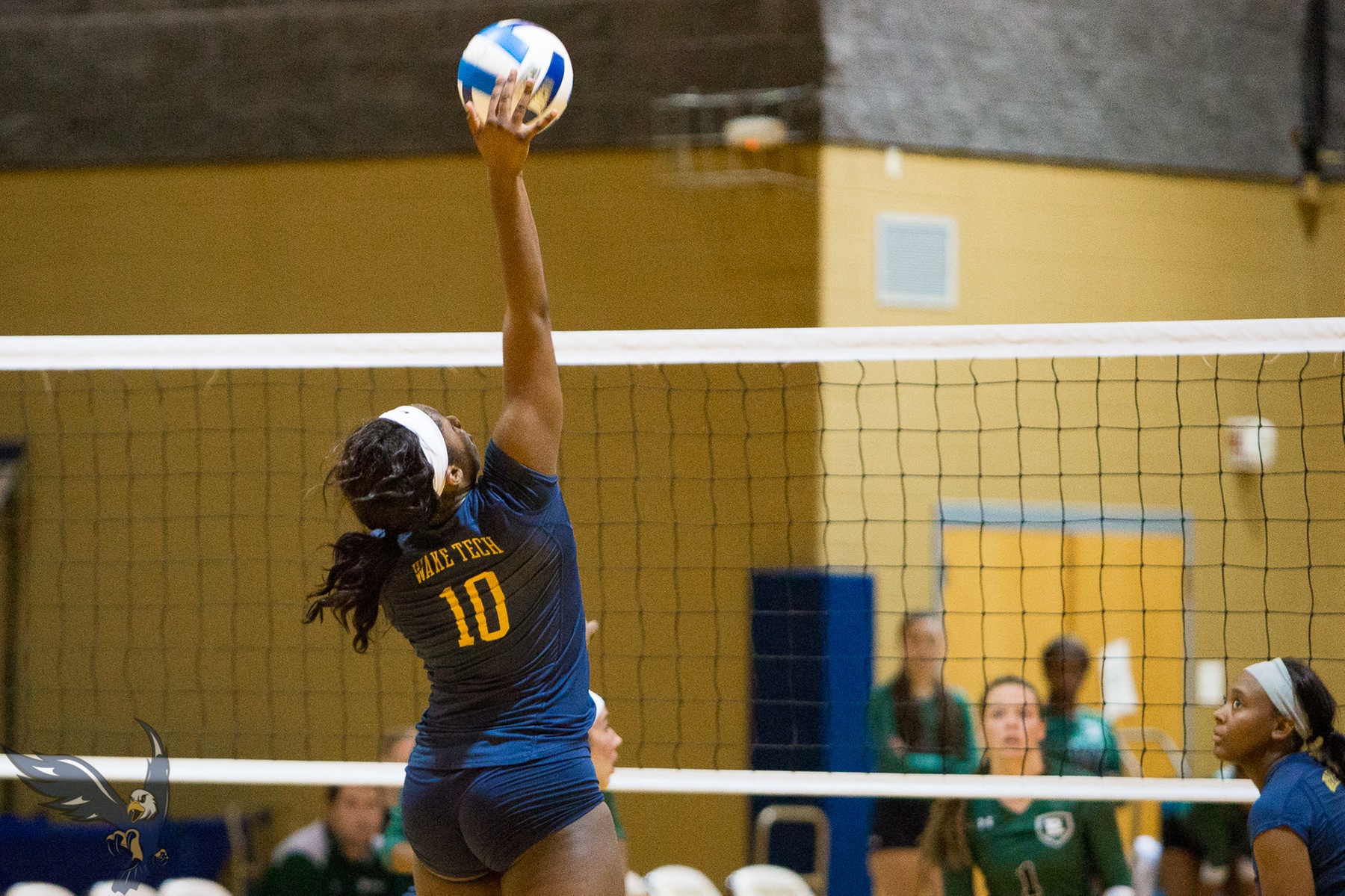 As expected, Wake Tech and Sandhills played a quality match that went the distance on Thursday, September 20 at the Southern Wake Campus.

Trying to break a two-match losing streak, the Eagles had plenty of fire to get back into the win column. On the other side of the net, the Flyers wanted to keep their four-game winning streak alive.

It started clicking for the Eagles after dropping the first set. Wake Tech fired back by winning the second and third sets by playing great at the net and through their service game.

Only needing to win one more set, Wake Tech hit the wall late in the fourth and gave up the equalizing set 25-21.

Being level at 2 sets gave the Flyers enough momentum to carry the deciding set by a score of 15-9.

In Depth

With the loss, Wake Tech falls to 5-4 for the season.

The Eagles have lost three straight and a trip to Catawba Valley looms Friday.

Not all the news is negative! The Eagles are only the second team this season to push Sandhills to five grueling sets.